Further Fleet Changes September 2019
18 September 2019 12:57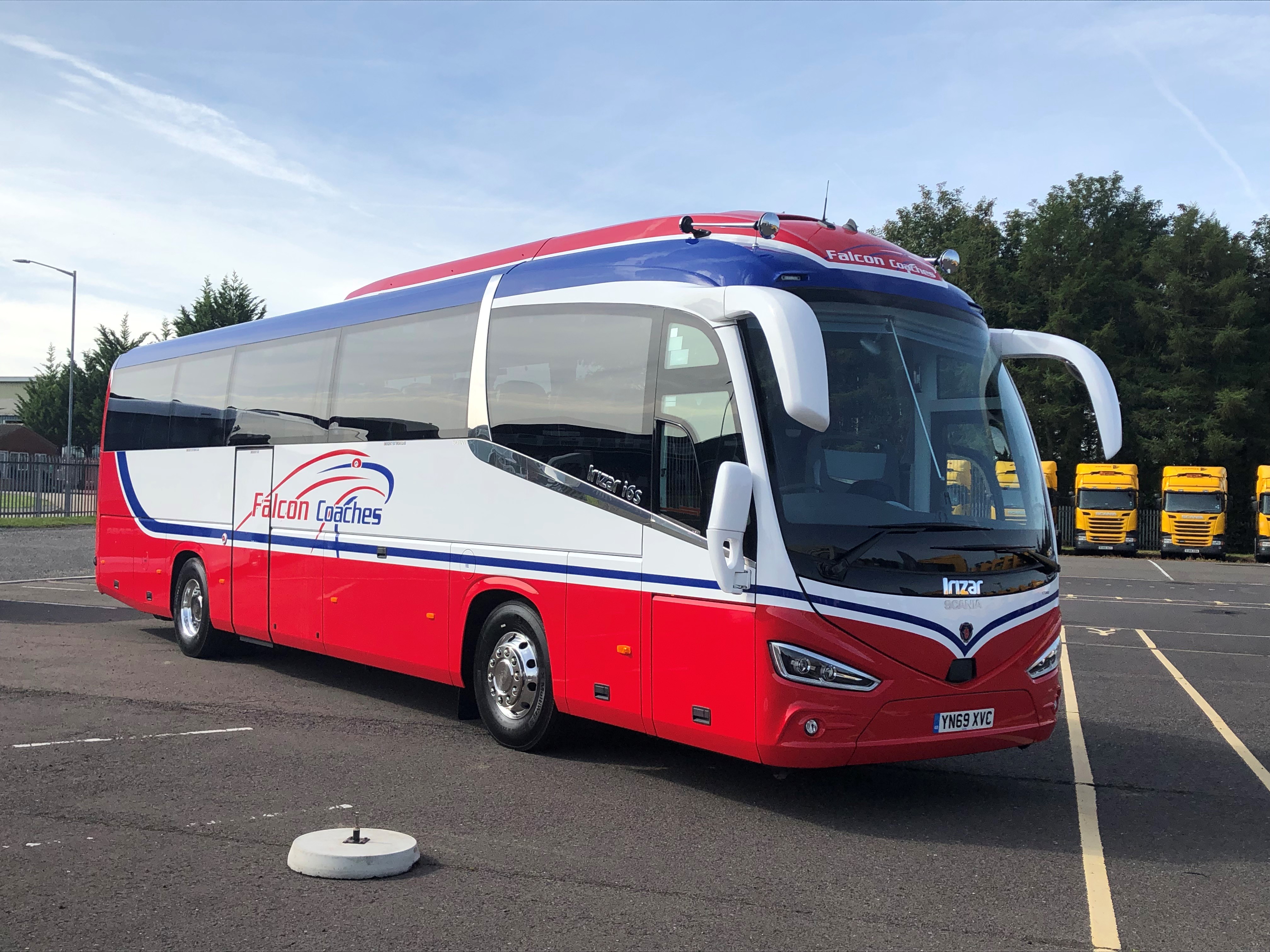 We are pleased to announce the delivery of our 5th Brand New Coach of 2019

This new vehicle is a Scania K360 featuring Irizar I6s bodywork. It has 53 luxury half leather seats fitted with 3 point seat belts, and features air conditioning, full draw curtains, DVD player and with 2 Large Screens, built in Vacuum Cleaner, Shiny Alloy Wheels, Roof Air Horns.
This vehicle continues our relationship with Scania, and means that we have 7 Scania coaches in our fleet.
Richard our Managing Director said "I am very pleased to have been able to deal with Scania to supply our new flagship Private Hire coach. We have received excellent feedback from our customers, passengers, and staff and so it is very pleasing to be able to add another quality coach to our fleet".

We have also added a further Yutong TC9 35 Seater Midi Coach along with 2 Scania Touring 53 Seater Coaches to the fleet over the past 3 months.

These changes mean that our coach fleet is over 94% Euro 6 compliant coach to the fleet and sees our coach fleet now over 90% Euro 6 complaint, with now only 2 coaches not being Euro 6 we are on track to be 100% Euro 6 by September 2020 when London's ULEZ is fully implemented"